DATA

An Indonesia-based food, logistics, retail and facilities management support company with world class capabilities. PT Pangansari Utama (PSU) is the largest industrial catering and food distribution company in Indonesia, as well as providing integrated housekeeping services and food distribution to remote-area mining and energy exploration sites.
─── What was the reason for you to use our service?
One of our brand (Sosis Fronte) is currently developing it's social media promotion activity, and we would like to know what kind of (social media) account is interesting for customer so they would follow it. I was thinking that maybe doing a market survey was the right way to get the answer of this question.
─── What do you think about our service?
Not just a regular survey, this time we use Survey with Ads menu, so we can do promotion activity while distributing the survey. So, by the end, we got our market survey report and promotional report. Our instagram traffic was also increased. What's interesting is, their market survey method is by using a mobile application (Licorice), and it's possible for asking the user to request the photo from the respondents. We ask them to send us photos of frozen foods that's currently on their home. It was really interesting looking at the pictures.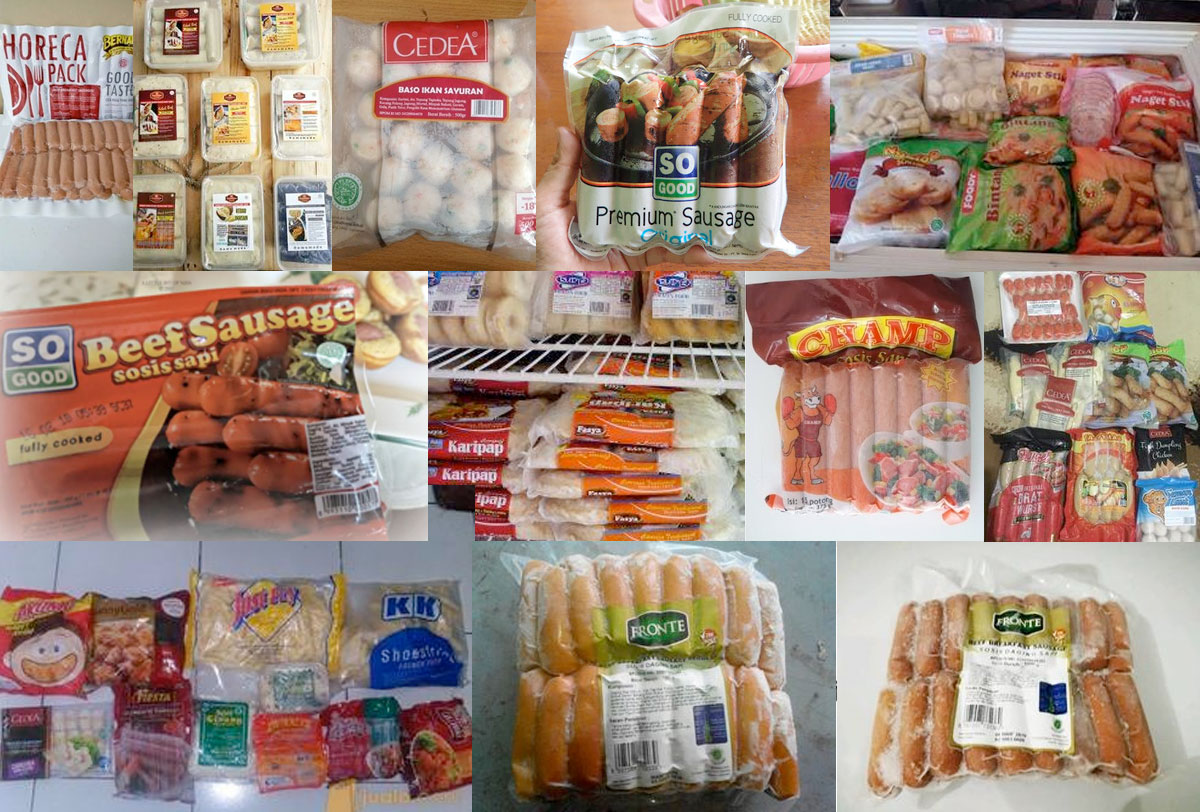 Part of photos the respondents sent
─── What do you think about the report?
With this report, we know that information about discounts and on-going/future campaign attract the customer to follow our account. This is really gives us idea on what should we do with our social media account. The report was detailed and really easy to understand. It answers our questions and their analyst even give us some business insights and inputs.We are going to use this report for our product development activity, especially for the social media promotion activity plan.
─── What do you think about our staff?
I was really happy with their service! The follow-ups was great. Mr. Arli was really intuitive, he give us many idea for survey drafting. They have many menu on their service, they recommend us which menu is the best for our problem, and they give us example by using our product. It was easy to work with them.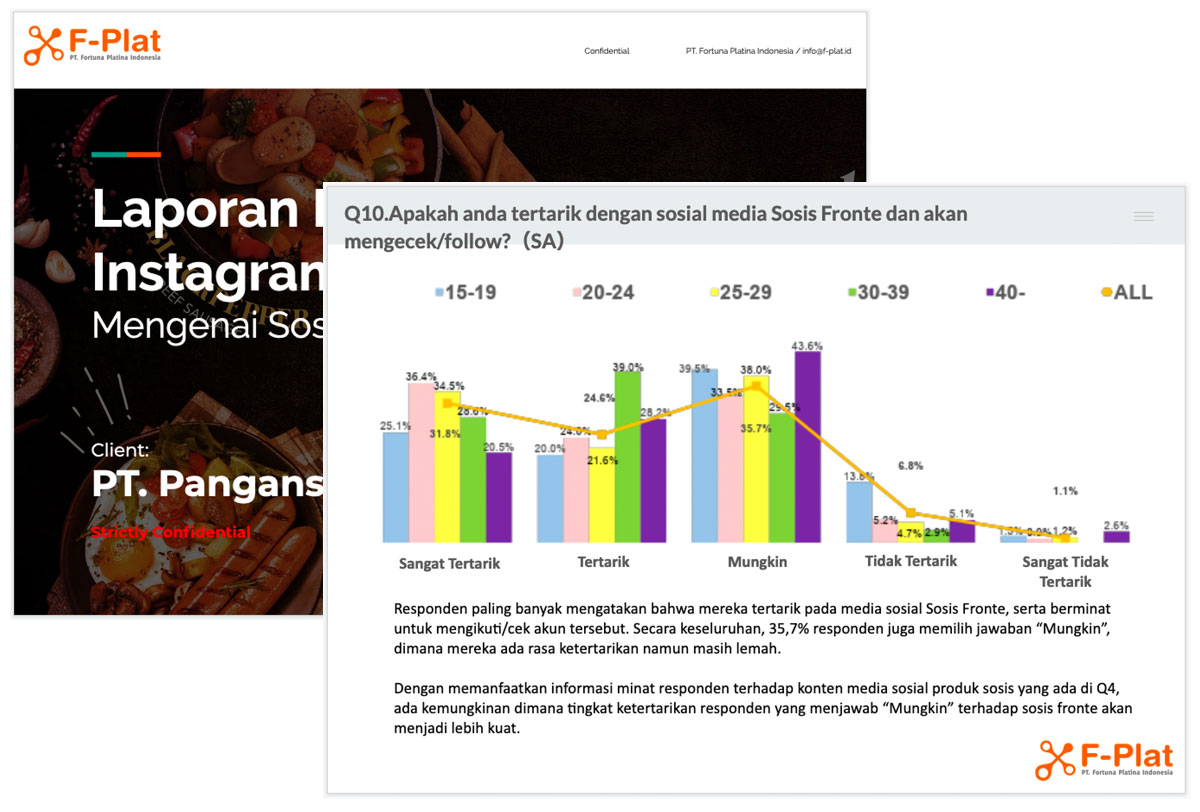 The part of the report
─── Is there anything else you want to add?
I think we are going to use the service again soon, for our other frozen food product. I hope they'll keep up their good work for the next project as well. Overall, I am really impressed with their service.
─── We are going to support your overseas activities in many ways!
Thank you so much for today!!
Southeast Asian market research