DATA

SOLUSIKERJA.CO.ID is an Indonesia local online recruitment and procurement company. Their vision aren not only to make businesses hiring process simpler, but also to place the right person to the right company.
─── What was the reason for you to use our service?
We are currently seeking ideas on expanding our online recruitment service. Up until now, we are only doing general recruitment activities: Our client asking for staffs, and we give them the staffs. Therefore, we decided to do market survey to get some ideas. I think listening to our potential users is more efficient than planning a strategy just with our own opinion.
─── What do you think about our service?
We are really satisfied with their service. We don't really have time to create the survey so their staff do the drafting for us, we just add things and approve it. Everything goes smoothly and their communication was really good too. It's easy to work with them.
─── What do you think about the report?
The report was good and easy to understand. I like the conclusion part, when they give us inputs and insights. The graphic was easy to read and the explanation was good. I realized that their market survey is a bit different from the one that research company does. PT Fortuna's market survey was more like customer feedback report, it feels like we are doing in-depth interview with each respondents.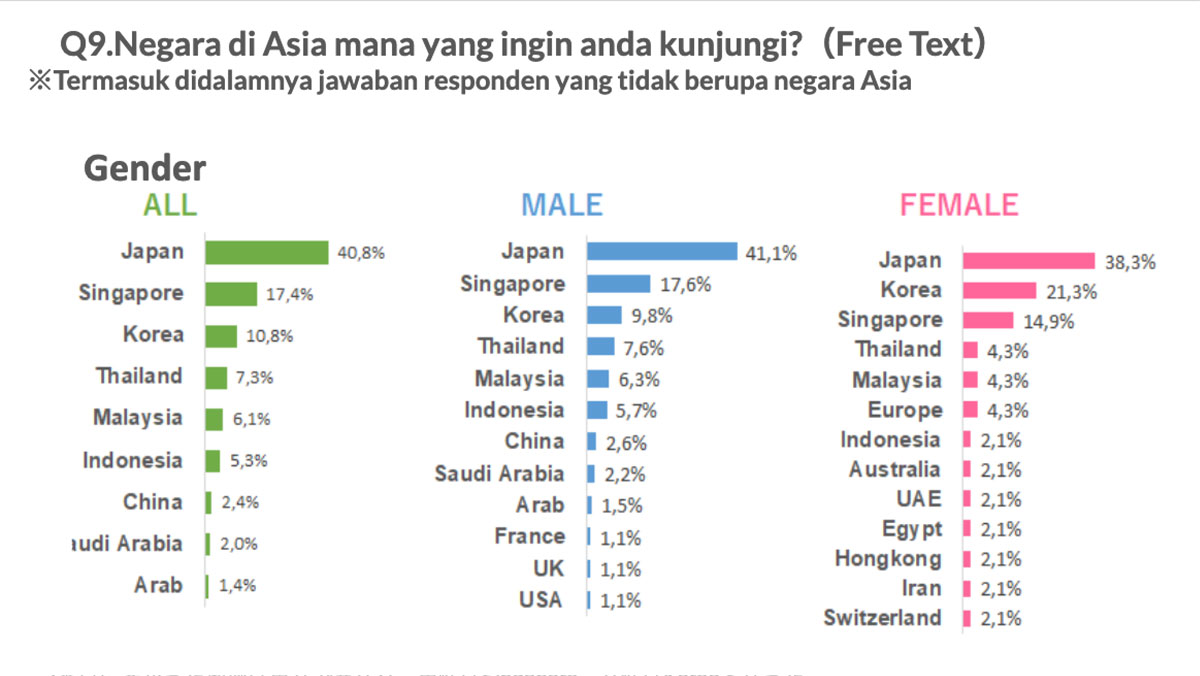 The part of the report
─── What do you think about our staff?
Mr. Arli was really friendly and easy to talk to. The discussion session was helpful and full of ideas. I am satisfied with their overall service.
─── Is there anything else you want to add?
Thank you very much for the insightful report, I will read it again and decide which country will be our next destination!
─── We are going to support your overseas activities in many ways!
Thank you so much for today!!
Southeast Asian market research