Southeast Asia Promotion
You can use our local staff and have them colaborating closely so you can create a promotional strategy that will resonates to the local market.
ポイントバックキャンペーン
Licorice Promote your product/service by using Licorice, and let our user review your brand! Pointback Campaign is a menu where you encourage our users to make purchases for your company by offering them points as they purchase and review the product/service. This is also a pay-per-result menu so you will have to pay only for the real purchased product! You can also add the User Endorsement Option so your customer will endorse your product/service to their friends via their social media accounts. *The User Endorsement Option is not mandatory
1. Directly promote your product/service to your potential customers

2. Users will purchase your product/service

3. The users who purchase your product/service will send you feedback about your products and services
Digital Promotion with Market Feedback
Your brand's promotional banner will shown right after the users finish doing their survey, and they will click the button under it to be re-directed to your brand's Landing Page (the users will get points after they come to your LP). This menu is recommended to business that want to know their customer's interest and to business that want to let their customer to know more about their products.
The user will get attached to your product whilst doing your survey, their action rate towards your product will rise too by showing them your banner and redirecting them to your landing page right after the surveys!
1. User will get attached to the product whilst doing your surveys

2. Rise your customer's action rate by redirecting them to your landing page right after the survey
Customer Engagement Promotion Plan
Users who shows interest in your brand will keep getting your surveys, so you can keep updating them with your product/service information while in the same time guiding them to make a purchase. By the end of the survey-spree, they will become your product/service's fan.
Local Promotion Support
We can also help you do promotion/marketing activities that are difficult to do from outside the targeted country!
For Example::
EXPO Planning Support
Event Production Support
Pop-Up Store Support
Product Sampling
Building network to local media and other relation
Direct Mail Distribution
B to B Activity Support
Website and flyers translation
Interpreting for business meetings and events
Business Trip Support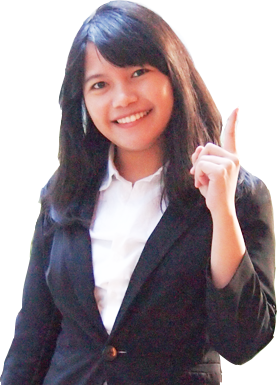 無料相談・お見積り依頼
ご訪問またはオンライン会議にて、貴社の課題をお聞きし、ソリューションをご提案します。
申し込み
Survey Report
インドネシアやベトナムで当社が独自に行った調査の一部をレポートにして公開しています。
調査レポートを見る